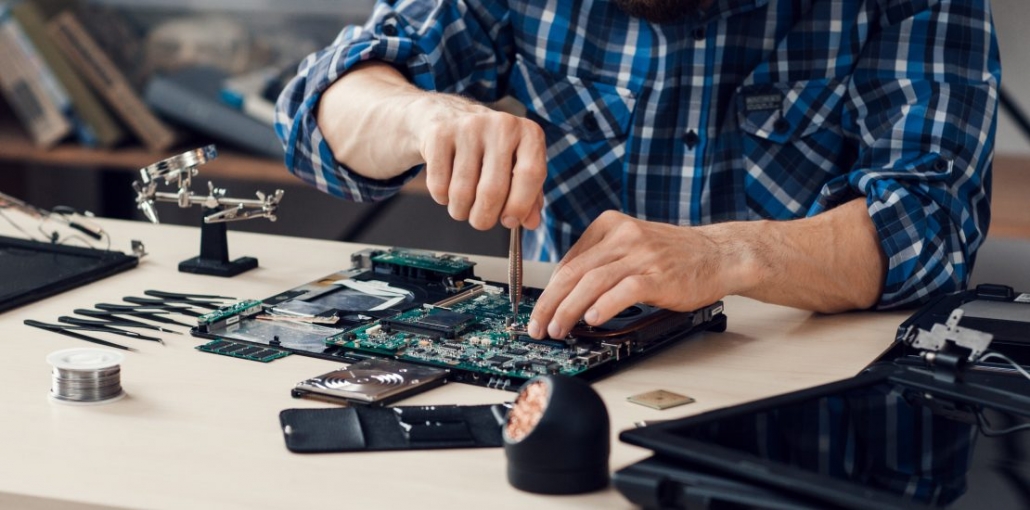 Samsung Laptop Repair Dubai
we provide Samsung laptop repair in dubai including data recovery, virus removal, hardware upgrades, motherboard repair & replacement, laptop screen replacement, keyboard replacement, Hard Drive / SSD Upgrade & replacement, CD and DVD Drive replacement, memory & graphics card GPU replacement and upgrades & DC power jack replacement.
So if you are an Samsung laptop user, log on to quickfixgeeks.com and enjoy a vast range of services at special rates. In case you are encountering any problem with your Samsung laptop, call our experts and they shall guide you to our laptop repair center in Dubai so that you can experience quality service at the fastest turn around time.
---

Samsung Laptop Screen repair in Dubai

In case of any crack or damage to the Samsung screen, it is advised to replace it with a high quality new one from our Dubai based service center. Our fair pricing and unmatched service quality makes us the best in the business.

---

Samsung
Laptop Moth
erboard
Repair / Replacement
Whether your Samsung motherboard requires complex chip level repairing or component level repairing, our team of highly trained & experienced engineers will do it all for you. We are amongst the few ones to provide a complete mother board level repairing solution for your Samsung laptop.
---
Samsung Laptop Keyboard Replacement in Dubai

We carry out keyboard replacement at our service centre in dubai for your Samsung laptop with utmost care. Our high quality components will give you an original like experience.
---

Samsung Laptop Hard Disk / SSD Upgrade

Our experts will take care of all the problems related to your Samsung Laptop hard disk / SSD Upgrade in dubai onsite or at our service center. Whether You need hard disk or ssd upgrade, our engineers will take care of it.
---

Samsung Laptop Memory Upgrade & Replacement

Your Samsung laptop can have memory failure or you may just need to increase your Samsung laptop memory, no need to worry, simply bring it to us & our service executives will be delighted to solve your problems.
---

Samsung Laptop Optical Drive Replacement

Your optical drive cannot read CD-R/RW media or any disc at all, our experts will eradicate the problems for your Samsung Laptop. We carry out the optical drive repair/replacement with utmost care for all Samsung Laptop.
---

Samsung Laptop Power Jack Replacement

You are not able to start your Samsung laptop? Your Samsung laptop is shutting down? Your Samsung laptop is restarting again and again? It can happen due to a broken power jack. Our experts will identify the problem and rectify the same at very affordable prices.
---

Samsung Laptop Hinge Replacement

Our service engineers will carefully remove your broken hinge and replace it with a very high quality one for your Samsung Laptop.